At Home Hydrodermabrasion Handset - Blackheads Vacuum Cleaner Pore Vacuum Cleaner Remover, Facial Pore Cleaner Electric
DRESS YOUR SKIN WITH THE GLOW WITH THIS ADVANCED AT HOME FACIAL TREATMENT

 
A years of research by our skin experts leads to this amazing skin care device that magically treats your skin with Hydro Therapy also termed as Hydrodermabrasion .
In simple term we called it At Home Hydrodermabrasion Handset Hydro Facial. This is the future of skin care . 
With our device, the results are visible from the first day of use. It is very easy to use and cares for your skin very well.
Use it now, feel the difference and go with absolute confidence!

WHAT IS HYDRODERMABRASION?
Hydrodermabrasion is a new cutting-edge, facial rejuvenation skin treatment which cleanses, detoxifies, exfoliates, extracts impurities and deeply hydrates the skin.
Hydrodermabrasion is also an anti-aging skin treatment which helps to reduce fine line and wrinkles, large pores, hyperpigmentation and uneven skin tone.
Using the latest skin healing technology, hydrodermabrasion use the natural healing powers of water and oxygen to revitalize the skin for a hydrated, healthy and youthful appearance.
WHY AT HOME HYDRODERMABRASION HANDSET ?
✔ easy 5 minutes treatment
✔ improves skin texture and tone
✔ reduces fine lines and wrinkles
✔ hydrates the skin more profoundly
✔ improves blood flow
✔ stimulates collagen production, reversing the effect of aging skin
✔ reduces/improves acne scarring
✔  improves uneven pigmentation
✔  unclog pores, removes blackheads, whiteheads, and pimples

HOW DOES IT WORK?
The use of water softens the outer layer of skin where all the impurities occur. The perfectly calibrated vacuum suction exfoliates the outer layer of the skin and extracts the dead skin cells, sebum, excess oil, blackheads, whiteheads, unclogs pores and other skin impurities. By removing this dead skin cell barrier, new cell growth is stimulated and growing youthful skin is revealed.
The new, fresh layer of skin is exposed to the water and oxygen multiple times with each pass. The unique design of the cleaning tips gives them multiple abrasive edges, which means that the skin is exfoliated several time with each pass. The spiral design also allows water to stay on the skin longer, to boost performance and absorption time in order to deeply hydrate the skin.
Leaving nothing but cleaner, smoother and deeply hydrated new layer of skin that will look young, fresh, and radiant for days to come!
The vacuum suction increases blood circulation and triggers the skin's natural healing process which boosts collagen and elastin, leaving skin firm, fresh and radiant. 
It removes the top layer of dead, dull skin cells. Once this barrier is removed, skincare products can penetrate up to 20X deeper, maximizing the benefits of skin care.
Essentially reversing the effects of ageing!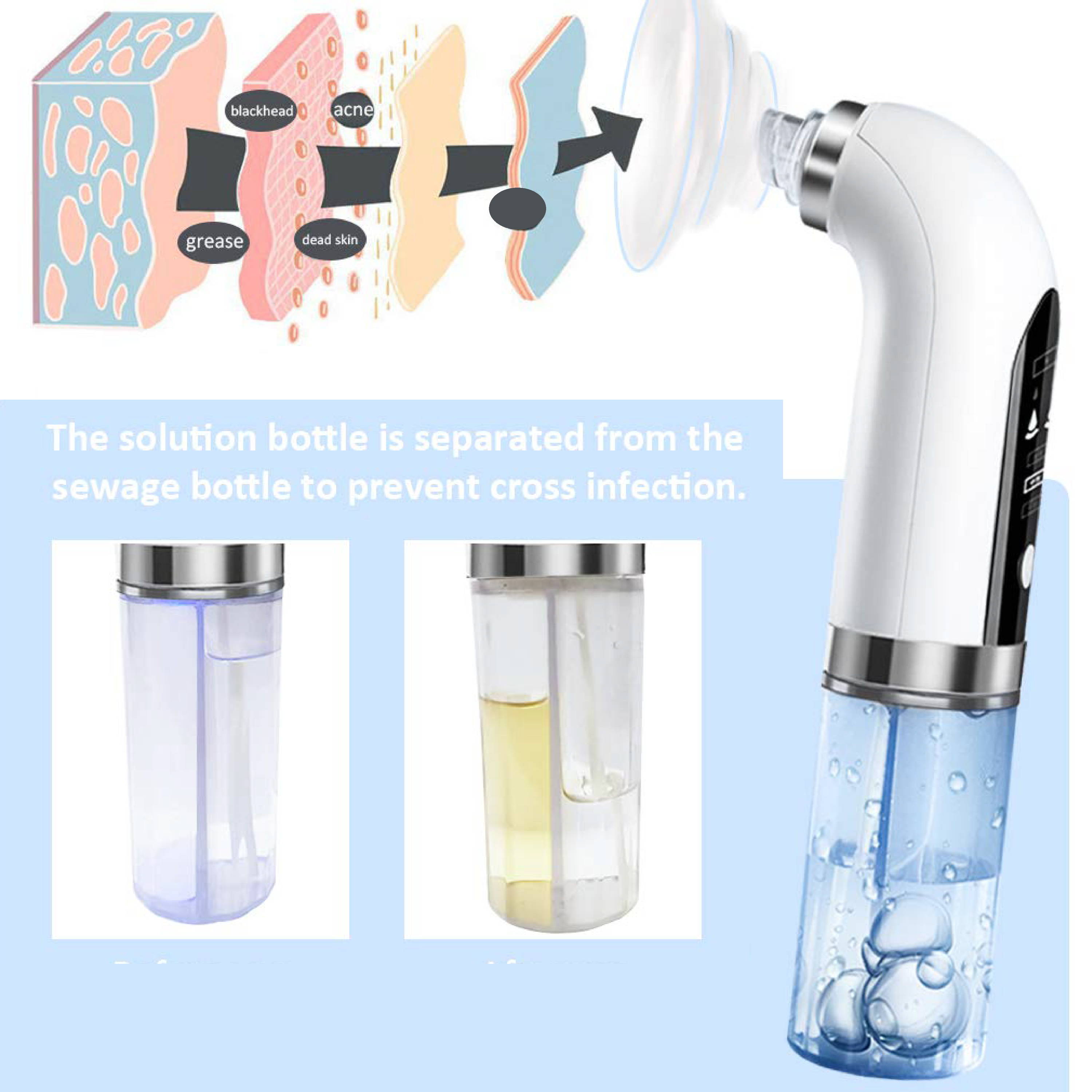 10 MINUTES, ONCE PER WEEK
That's All It takes to have your best skin ever!
After the first treatment, your skin will feel very soft and new. After 4 treatments the long term benefits will be visually noticeable, with firmer, smoother, velvety skin. 
Mild acne scarring should be diminishing and sunspots may be less noticeable. You will notice a reduction in fine lines, wrinkles, blackheads and will experience much less breakouts overall.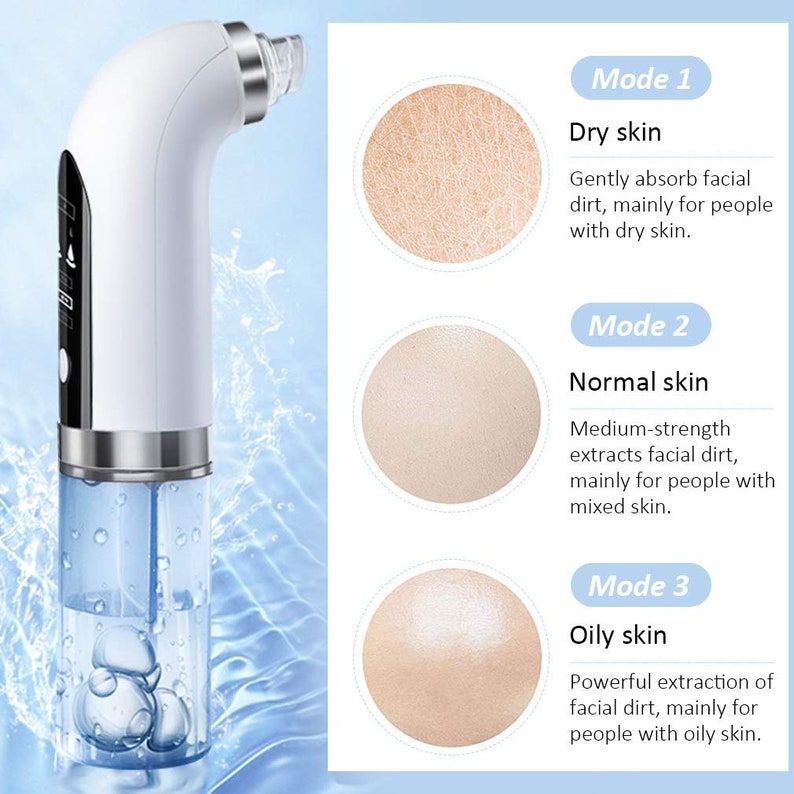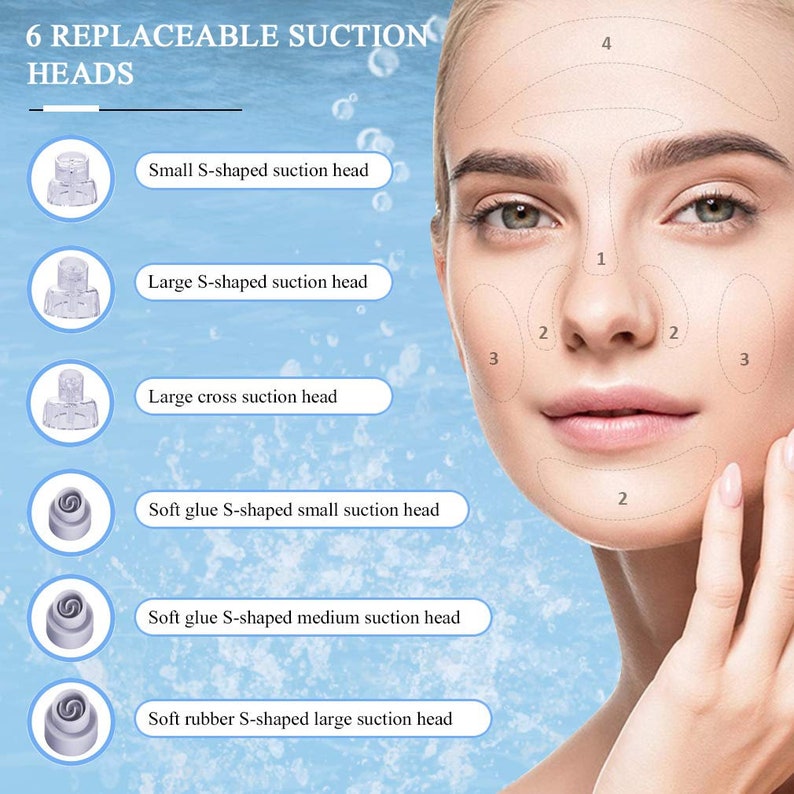 DEVELOPED IN COOPERATION WITH DERMATOLOGISTS

OUR PRODUCT CERTIFICATIONS

SAVING YOUR MONEY
The HydroDermabrasion Facial can cost you $250 and $400 per treatment.  At Home HydroDermabrasion Handset GIVE easy  permanent  facial treatment in the comfort of your own home! 
YOUR PACKAGE INCLUDES