Flip N Slide Bucket Lid Mouse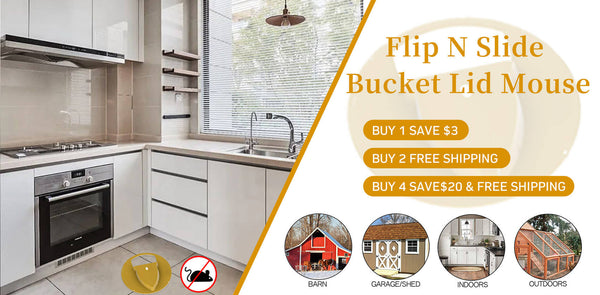 Turn an Ordinary 5-gallon Bucket into the Best Trap on the Market.you No Longer Need to Deal with Once-used Traps, Which Are Usually Ineffective and Unsanitary.with Our New Flip N Slide Bucket Lid Mouse, You Only Need to Clip It into a Standard-sized 5-gallon Bucket to Allow Captured Mice and Mice to Flourish.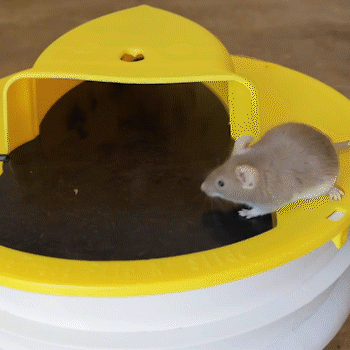 Special Design
The Trap is Designed for Capture and Release, but It is Also Optional to Fill the Bucket with Water to Make the Trap Lethal.(5 Gallon Bucket is Not Included).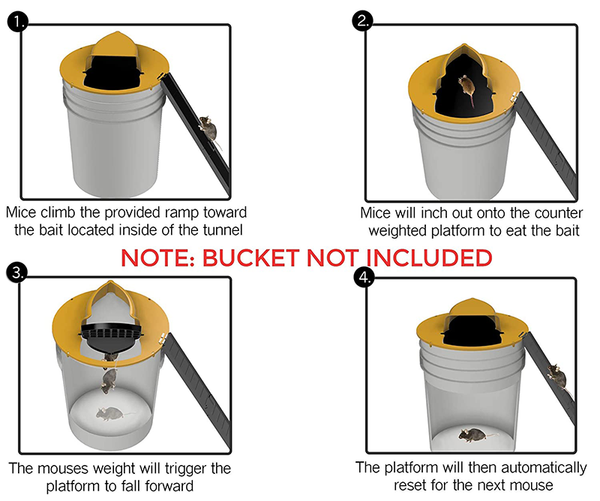 Latest Upgrade
Automatically Resets and Maintains 30 Mice and 10 + Medium Rats; Unlike Conventional Traps That Capture Only 1 or 2, There is No Need to Clean Up Any Mess Thereafter.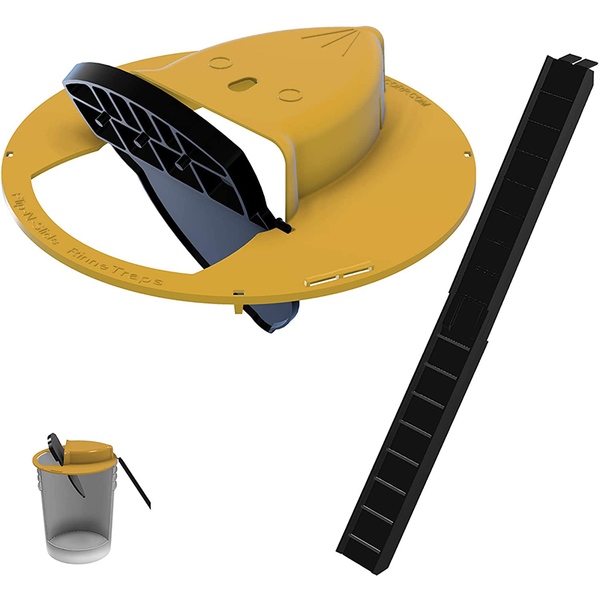 Cleaner Than Before
No Longer Need to Use Glue or Traps to Discard Dirty Mice, Which Can Be Infected with Deadly Diseases.now, All You Have to Do is Release / Dispose of the Mouse Without Having to Get Close to the Chaos.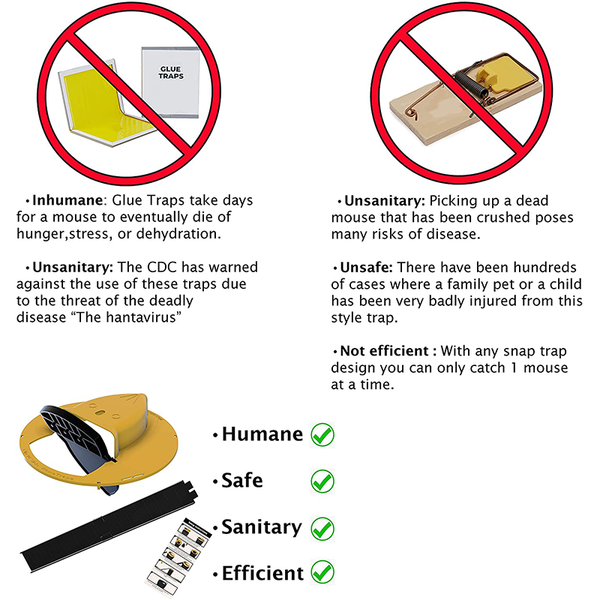 Easy to Use
All You Have to Do is Snap It on to a Standard Sized 5-gallon Bucket and Boom Your Catching Mice and Rats.no More Dealing with 1 Time Use Traps That Are Often Ineffective and Unsanitary.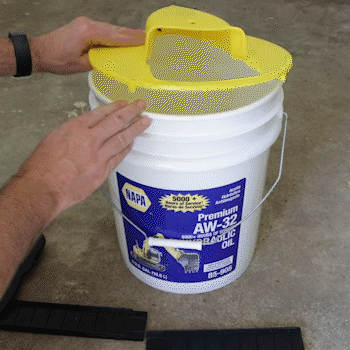 Family Friendly
Stop Purchasing Traditional Mouse Traps Which Can Harm Your Family Pet or Even Worse... Your Children. Our Mouse Trap is 100% Safe.
Why buy Flip N Slide? on conventional traps.

It turns out that the

capture rate

is higher.In the quantitative test, we set five different traps in the barn infected by mice / mice.We use the same bait for each bait and set them continuously to get accurate results.The test concluded that,

Flip N Slide

beat other "Multi Catch" traps nearly

four times faster

.

Automatically reset

and hold

30 mice

and more than

10 medium

-sized rats, unlike conventional traps that capture only 1 or 2.
The mess must be cleaned up afterwards; just

release

or

dump

your friendly intruder outside (preferably away from your house).
Reusable: Flip N Slide is

not a disposable product

.You can

reuse

our trap without throwing it away.
What's included  
Flip N Slide Bucket Lid
Flip N Slide Counter Weighted Plank
2 Piece Ramp
Instructional Guide
NOTE: 5 Gallon Bucket is NOT included
Pick up a 5-Gal Bucket for as low as $2.96 at your local (Home Depot, Lowes, ace hardware or even Walmart)