Immersion TV LED Backlights with Camera
YOUR ULTIMATE GAMING EXPERIENCE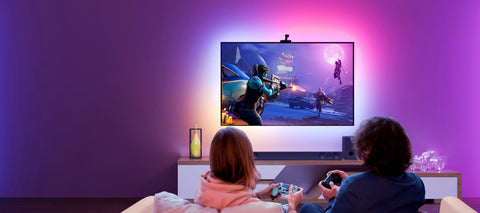 COLORSENSE TECHNOLOGY
Our ColorSense camera intelligently recognizes and captures the colors on your TV screen and applies then to your backlights automatically. Extend your playing universe beyond the four corners of your TV screen.

YOUR VOICE HAS POWER
Enjoy hands-free control? We've got you covered. Use Siri, Alexa, or Google Assistant to power your lights on/off, change their colors, or increase/lower the brightness to your desired level. With simple voice commands, you'll save time while setting the mood you want.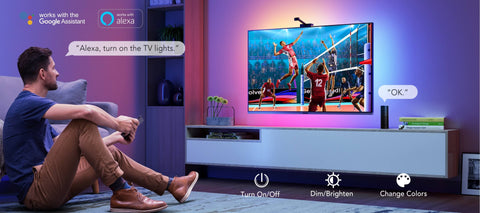 LIGHT UP YOUR MUSIC
It's time you fully immerse in your favorite songs. Sync the dynamic sounds of that live concert or karaoke night with vivid colors, greatly enhancing your musical experience.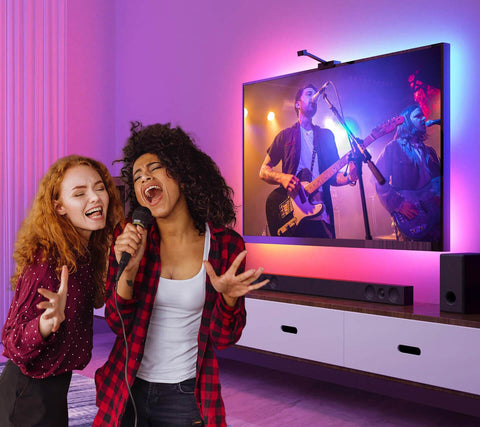 EVERY SIDE COVERED

Govee Immersion TV backlights are perfect for most 55-65 in flatscreens Reinvent how you binge-watch your favorite Netflix shows with dynamic colors emitting from every corner of your TV.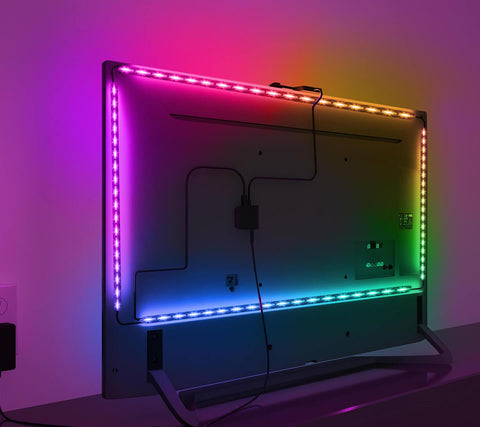 Model: H6199
With the Immersion TV Backlights, your gaming world and movie nights will never be the same. Enhance your home entertainment with splashes of vibrant colors dancing around your TV, mimicking what's on-screen.

• RGBIC Colored Lighting
• ColorSense 1080p HD Camera
• Voice + App Control
• 12 Scene Modes
• Music Mode